Wednesday, April 02, 2008
Look on my works, ye mighty, and despair: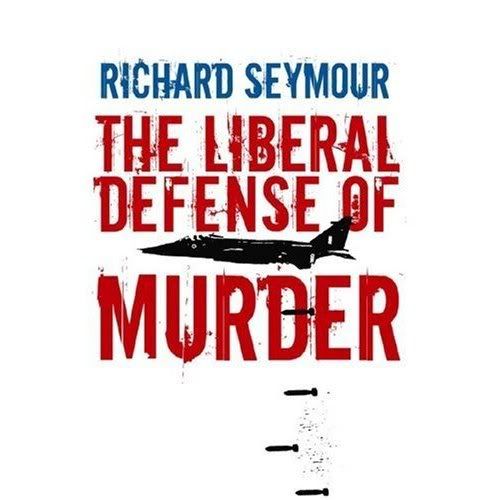 Verso are publishing my first book,
The Liberal Defense of Murder
, this Summer. As the blurb explains:
Following the collapse of the Soviet Union, a number of prominent thinkers on the Left found themselves increasingly aligned with their ideological opposites. Over the last decade, many of these thinkers have become close to Washington; forceful supporters of the War on Terror, they help frame arguments for policymakers and provide the moral and intellectual justification for Western military intervention across the globe. From Kanan Makiya, one of the chief architects of the US invasion and occupation of Iraq, to Bernard Henri-Levy's advocacy of "humanitarian" intervention, The Liberal Defense of Murder traces the journey of these figures from left to right and explores their critical role in the creation of the new American empire. With wide-ranging testimony from many key figures on the left, this is a crucial account of the emergence of the "pro-war left," and its shaping of our post-9/11 world.
The provisional publication date is 1st July. You can, of course, pre-order the book from
Verso
or
Bookmarks
. In fact, I order you to do so. This instant.
Labels: cruise missile liberals, imperial ideology, pro-war 'left', the liberal defense of murder