Tuesday, March 22, 2005
...
Christopher Hitchens, David Horowitz and Paul Johnson!


Oh, joy! Perusing my copy of Hitchens' For the Sake of Argument, I find the following report from a dinner party for neocons:


Marty (Hot Lips) Peretz tried a flailing attack on the 'loathsome' foreigner Hitchens. (Peretz is one of those tiresome, unctuous types who thinks he's a wit and is half-right.) At next days' session, Horowitz took up this cry and made it more extreme. It was obviously emotionally important for him not to be outdone by anybody.
They will have much to talk about, I hope.

And on Johnson, so much better:


Long before he made his much-advertised stagger from left to right, Johnson had come to display all the lineaments of the snob, the racist and the bigot. 'The Portuguese are just wogs,' he yelled at me during a discussion of the Salazar dictatorship. Feeling himself slighted at the seating arrangements for a dinner one evening, he marched towards the door, thumping his walking stick and shouting, 'I won't have it. I'm going to my club!' His customary difficulty in fighting his way across a room was compounded on this occasion by his wife, who intervened to persuade him to stay and pointed out sweetly, 'Paul, dear, you don't belong to a club'. 'Fear of hellfire', he told me, kept him in the Roman Catholic Church. He added that all the same, he often broke the Church's commandments. I already knew that, or thought I did until he added wolfishly: 'You see, I quite often pray for people to die.' He has terrible trouble spelling and must carry a dictionary. I remember when he was caught out plagiarising a misquotation of Herbert Marcuse from Encounter - a sort of triple-crown howler. His knees, already weak, turn to a jelly of deference whenever a title or a country house is mentioned. Once at a cricket match he took out his displeasure at the arrangements on the family dog, Parker.
I really could go on (as he knows).
Hitchens also mentions that "On a famous occasion in a Greek restaurant in Charlotte Street in 1973, he struck [his wife] across the face for disagreeing with him in public and, when rebuked for this by a colleague of mine, threatened to put him through a plate glass window."

This could be spectacular. For instance, Hitchens could greet Johnson and seriously ask "Have you stopped beating your wife yet?" Naturally, and very sadly, we won't hear any of that kind of gossip again. Hitchens' remit is drily summed up as follows:


Christopher Hitchens will give lectures drawing on his expansive knowledge of Britain and America, talk about the two cultures, their world roles etc. and generally illuminate the relationship between these two nations and peoples.
Oh, what are our "world roles", Christopher? Do tell.

Search via Google

Info

Richard Seymour: information and contact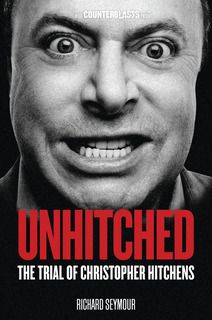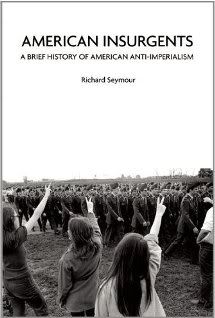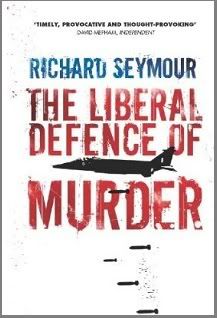 Recent Comments
Powered by Disqus
Recent Posts
Subscribe to Lenin's Tomb
Lenosphere
Archives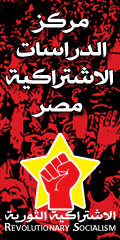 Dossiers
Organic Intellectuals
Le Colonel Chabert [see archives]
Institute for Conjunctural Research
Prisoner of Starvation
General, Your Tank is a Powerful Vehicle
Empire Watch [archives]
Killing Time [archives]
Ob Fusc [archives]
Apostate Windbag [archives]
Alphonse [archives]
Dead Men Left [dead, man left]
Bat [archives]
Bionic Octopus [archives]
Keeping the Rabble in Line [archives]
Cliffism [archives]
Antiwar
Iraqi Democrats Against the Occupation
Unfair Witness [archive]
Iraq Occupation & Resistance Report [archive]
Socialism